"I love to see the development of students over time. The growing skills and interest that come with music lessons … but most of all, I love the idea of fostering a lifelong love of music. Be it as a performer or listener."
Welcome to Wollongong Conservatorium
Positive Change Through Music
Discover our world-class music lessons. We believe in the power of music to bring about positive change for individuals and their communities.
At WollCon we welcome people of all ages – from infants to older adults – to learn music, to play music, perform and experience the joy of music. We offer individual music lessons on musical instruments for people of all ages and abilities, group music lessons and our famous music lessons for kids via the ChiME program. We also offer a comprehensive range of music theory classes for those wishing to hone their craft. Our taste in music is broad, from Classical to Jazz, World to Contemporary, so you can participate in music lessons at WollCon regardless of your musical interests.
So you've decided to join the WollCon community? We can't wait to make music with you. Let's make that happen!
Positive Change Through Music
Wollongong Conservatorium is located on Dharawal country. We acknowledge Aboriginal and Torres Strait Islander peoples as the Traditional Owners of Country throughout Australia. We pay our respects to Elders past, present and emerging, celebrate their continuing culture and the contribution First Nations people make to the life of this region and our country.
Wollongong Conservatorium of Music is funded by the NSW Government through the Regional Conservatorium Grants Program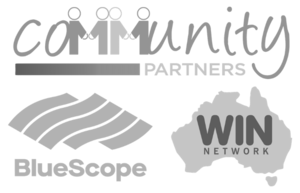 © 2022 Wollongong Conservatorium of Music Limited (a Company Limited by Guarantee) ABN 31 080 489 685 Trading as Wollongong Conservatorium of Music
Site by justine powell design